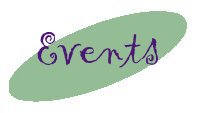 WiTT Sponsored Events

Women in their 20s meets EVERY Friday of the month at 8:00 PM at the offices of LSP, 1810 14th St. NW, in Washington, DC. Join us for our meeting and dinner afterwards.

WiTT sends out a weekly e-mail newsletter. The events are submitted by readers and hand-picked from DC and Baltimore area events calendars. Subscribe to our newsletter or pick your own events from the calendar links below.



Area Event Calendars

Women's Monthly (WOMO)
Community & Ongoing Calendars
The DC Magazine for Lesbians has a very thorough calendar of area events for women. Includes both social events and support groups. Ongoing calendar is separate.

Metro Weekly
Community, Arts, and Nightlife Calendars
The DC Gay & Lesbian Magazine's calendars contain ongoing events, including support groups, and involve both men's and women's activities.

Inhertwined Entertainment
Event Listings
This lesbians-of-color company lists area events including many nightlife activities.

DCBiWomen
Calendar of Events
This group has multiple events every month including happy hours, meetings, and mixers.

Mothertongue
Events
This monthly women's spoken word event page lists upcoming shows and workshops.

DC Drag Kings
Show Information
The DC Kings regularly list their upcoming shows.

DC Adventurers
Calendar of All Trips
The DC Adventurers have a thorough list of upcoming hiking and bicycling trips with links to a description of each.

Washington Women Outdoors
Calendar of Events
This group for women lists all sorts of upcoming outdoor activities, including hiking, bicycling, kayaking, rock climbing, and more.

APIQS
Event Calendar
Asian and Pacific Islander Queer Sisters group has an events calendar that includes their monthly happy hours, but the calendar doesn't seem to be accessible on Mac OS platform browsers.

KhushDC
Events
KhushDC, a South Asian GLBT Community, is actively seeking more women members and has monthly events.

D.C.'s Different Drummers
Calendar
This GLBT-oriented musical group lists its rehearsals and upcoming shows.




More Events through Area Active Yahoo Groups
Join the groups and see what else is going on. Some of the lists get a lot of spam, but you can decline the e-mails and just read digests or the posts online.
Guerrilla Queer Bar DC
Be part of the queer invasion of straight bars. Events once a month.

DC Area Black Lesbians
Many posts on upcoming events.

Just Us
Member-driven activities and reminders of area events. Large calendar.

Queer Girls for Culture
Many event postings that are not duplicated elsewhere.

Qualm
Event postings for both men & women's GLBT-oriented events.

And of course
Weekly WiTT newsletters and a WiTT social list for other events.